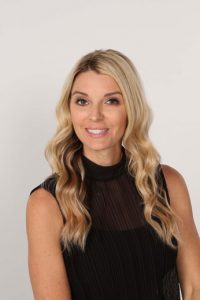 Aimee Mulkey
Owner/Director/Instructor
Aimee Weber Mulkey is the owner and director of Aimee's Dance Academy. I have thirty six years of dance training and studied the art of dance at Johanna's Jazz In Motion for sixteen of those years. During that time I won many dance titles and awards such as, "Choreographer of the year," and "Miss American All-Star."   This allowed me to dance at many performances and events throughout the country. Dancing has brought me to Las Vegas, New York, Texas, Florida, and Super Bowls.
I was a member of Destrehan High School's Dance Team, the Desty Darling's for 4 years, serving as Lt. and Co-Captain. I then began teaching for various studios and companies throughout the United States. I attended Kilgore College in Kilgore, Texas on a dance scholarship where I became a member of the World Famous Kilgore College Rangerettes.
As a Rangerette I performed at the Macy's Thanksgiving Day Parade, The Cotton Bowl Classic, The Texas State Fair, and other major events. I was a member of Mike Miller & Associates Staff whom organized and performed in the Macy's Thanksgiving Day Parade, The Cotton Bowl Classic, and the Ireland St. Patrick's Day Parade. I am a member of Louisiana Dance Alliance and Dance Teachers United. Just as the students further their dance education at the studio or at conventions, so do I. Throughout the year I travel to dance conventions and dance teacher conferences to learn the latest in dance education, so I can bring the knowledge back to my students.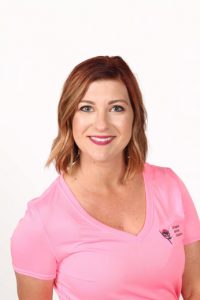 Amanda Ducote
Instructor
Amanda Ducote began her love for dance at the age of 4. She was trained in tap, jazz, ballet, and pointe. Amanda was a member of her studios competition team where they received numerous awards. She then attended Hahnville High School and was a HiStepper for 4 years, served as Co-Captain her senior year, and continued her dance training. During her senior year, she focused her senior project studying Bob Fosse learning more about musical theatre styles of dance. After high school she was a member of the American All Star staff and traveled to teach school dance camps. She began teaching at a studio not long after that and truly enjoys getting to work with all of her students. Amanda currently resides in St. Charles Parish with her husband and daughter, Isla. She always looks forward to another great year teaching at ADA!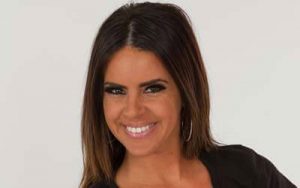 Martine Duhe
Instructor
Martine Duhe has been dancing since the age of two. She is highly trained in Jazz,Ballet, Modern,Tap, and Gym. Martine was a member of the Desty Darling dance team were she served as Lt, Co-Captian,and Captain. She went on to Cheer in the NBA after high school. Martine was a New Orleans Hornets honeybee for six years. Martine has traveled the country performing in numerous venues, jam vans, and the Macy's Thanksgiving Day Parade.She has extensive TV and Radio Experience, where she has appeared on many local radio and News Stations. Martine has been with Aimee's Dance Academy for fourteen years, and the Company program for over ten. Martines Choreography has won many outstanding awards, Including the "Best Choreography in show," at Revolution dance Competition for the last three years.Martine is dedicated to Aimee's Dance Academy and its students. Martine stated that "Aimee's Dance Academy is her second home, she loves her students like they are her own, and she loves watching them grow into beautiful talented dancers."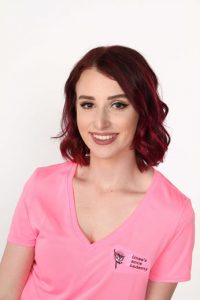 Meghan Jennen
Instructor
Meghan Jennen discovered her love for dance at Xtreme School of Dance where she trained for 15 years. Meghan has been assistant teaching since age 12 and started teaching her own classes at age 15. During the course of her training at XSD Meghan was presented two opportunities to dance with Beyoncé Knowles, one being Super Bowl XLVII, and also in Beyoncé's latest music video "Blow". Meghan's competition choreography has won many high honors including special judges awards, several first place and high point awards, and invitations to New York and Orlando. Meghan is now a sophomore at Southeastern Louisiana University where she is majoring in accounting. She cannot wait to further her career as a dancer, teacher, and mentor.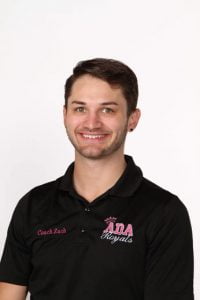 Zachery Greenberg
Instructor
Zach Greenberg is the head cheerleading coach and tumbling instructor here at Aimee's Dance Academy. Zach has worked very hard to build our all-star cheer leading program into a highly competitive program in just under 3 years. Zach started his journey back in 1997, at the ripe age of 4 when he started his first gymnastics class. He quickly excelled and was competing at the highest level of gymnastics before competing on the elite level stage. Zach continued his gymnastics career for 12 years, winning numerous awards and championships until he made the decision to retire from competitive gymnastics and embarking in the cheerleading world. He cheered for Highschool where he won state championships and placed top 5 in the UCA Nationals in Orlando Florida. Zach then continued this journey through college, cheering for 3 years at the University of Mississippi (Ole Miss). While cheering for Ole Miss Zach was a member of the Nationals team that went to nationals and placed 4th in the Nation before continuing to the worlds championships where they won 1st in the World of College Cheerleading. While also a full time student and athlete at Ole Miss, Zach spent his time organizing his first successful all-star cheerleading program in Batesville called Mississippi, Pride All-stars. Zach is credentialed in levels 1-5 Tumbling and 1-3 Building through USASF and also holds numerous safety certificates such as being CPR and AED certified through the American Red Cross. While offering the highest level of technique in tumbling and cheerleading, Zach strives to treat each athlete with respect and dignity while offering the safest learning environment in our local area.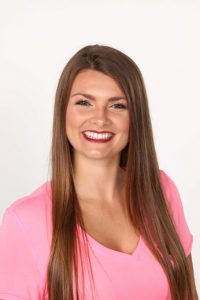 Sharon Connell
Instructor
Sharon Connell began her dance training in 1995 at the age of 4. By the age of 13 she was dancing with the studio company of The Conservatory of Ballet Aviv in Mandeville, Louisiana. There she progressed into lead roles in their Nutcracker including, Lead Spanish, Marzipan Princess, Russian Princess, and lead as Snow Princess. Sharon also performed in many spring performances with solo roles, such as Le Corsaire on the stage of Loyola University with Ballet Aviv. Other ballet affiliations she was accepted into summer intensive program on scholarship to Cary Ballet Conservatory Summer Intensive, and the prestigious American Ballet Theatre New York. Sharon began her career as a ballet instructor at the Conservatory of Ballet Aviv. Sharon hopes to continue her dancing career, while spreading her love of dance to her students.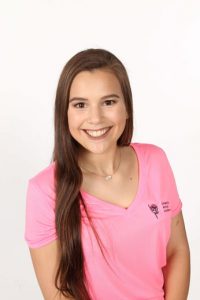 Lexie Babin
Instructor
Lexie Babin has 17 years of dance experience and is now going into her second year of teaching. She began her love for dance at 18 months old at Spotlight Dance Academy of Kenner, Louisiana and when she reached her 7th year of dance she began to dance here at Aimee's Dance Academy where she danced for an additional 6 years and she then began student teaching under the direction of Mrs. Aimee Mulkey at age 11 and continued on from there. She was also a member of the competition team at ADA for 5 years where she received many awards for top overall, entertainment, high point, and first place. Lexie then continued her love for dance as a Destrehan High Desty Darling for 3 years where she competed with her team at the UDA Nationals of Orlando, Florida for 2 years. In 2017 they placed in the top 10 of their division in Hip Hop. She has always dreamed of being a dance teacher and working with kids to help and watch them develop the same love and passion for dance as she has.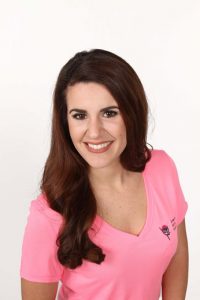 Erika Carriere
Instructor
Erika has been dancing for 25 years. She has trained in multiple genres of dance, from Jazz, Hip Hop, Modern, Contemporary to Technique. She has won multiple awards throughout her dancing career at her childhood dance studio. Erika was also an officer for her high school dance team, Desty Darlings, where she was asked to dance in Paris. Erika started teaching at Aimee's dance academy in 2012 where she has choreographed multiple group routines, duets, and solos.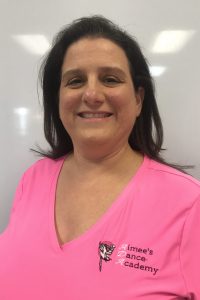 Grace Jeanfreau
Instructor
Grace Jeanfreau has been teaching ballet for over 20 years. She holds a Bachelor of Arts degree in Kinesiology with an emphasis in dance from Southeastern Louisiana University. She received her ballet training from Giacobbe Academy of Dance in Metairie, Louisiana. As a dancer, Mrs. Jeanfreau was a member of Delta Festival Ballet and the New Orleans Ballet Ensemble. Mrs. Jeanfreau is presently the Artistic Director of the Hammond Ballet Company and certified to teach with Dance Masters of America. Ms. Jeanfreau's students have won many prestigious awards and titles: YAGP Top 12 Classical & Contemporary Soloist, ADC/IBC Top 12 Classical & Contemporary Soloist, Louisiana Association of Dance Masters Petite, Junior, Teen, Miss and Mr. Titlist, Dance Masters of America Top 5 Soloist and Ballet Awards. Dancers have been accepted and attended programs with American Ballet Theatre, Bolshoi Ballet, Rock School, Central Pennsylvania Youth Ballet, Alabama Ballet, Lines Ballet, Nashville Ballet, and Orlando Ballet to name a few.